Graphtec CE7000-60 Desktop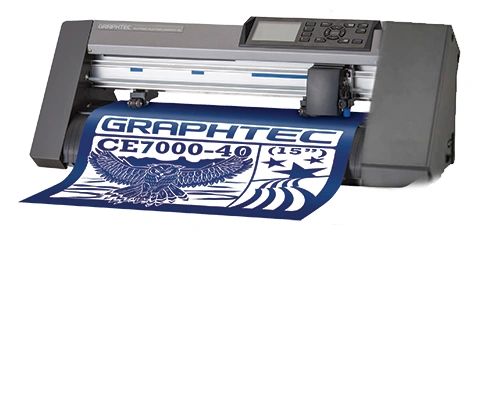 Graphtec CE7000-60 Desktop
Graphtec CE7000-60 No Stand
The latest version of the Graphtec CE range of cutters,
the 7000 series are high performance vinyl cutters with the
reliability that is associated with the Graphtec brand.
With enhanced performance & specifation at an unrivalled
price point the Graphtec CE7000 delivers professional results
every time. With a fast cutting speed of up to 1000mm/s and
a cutting force of 450g you get exceptional build quality and
reliability that is all backed up by a 2 year on-site warranty i
n the UK & Ireland.
The CE7000 has the updated ARMS 8.0 optical print and
cut detection system for even greater functionality including
being able to cut mulitple pre-printed graphics without user
input by using the latest barcode technology.
CE7000 is a 24" (610mm) width vinyl cutter
450g Cutting Force
ARMS 8.0 System For Improved Print & Cut
Reliable Long Length Tracking
Large LCD Display
Includes Graphtec Pro Studio & Cutting Master 4 Software
Media Rollers
Intuitive & Easy To Use
2 Year On-Site Warranty
Plug-ins included for Corel Draw & Adobe Illustrator