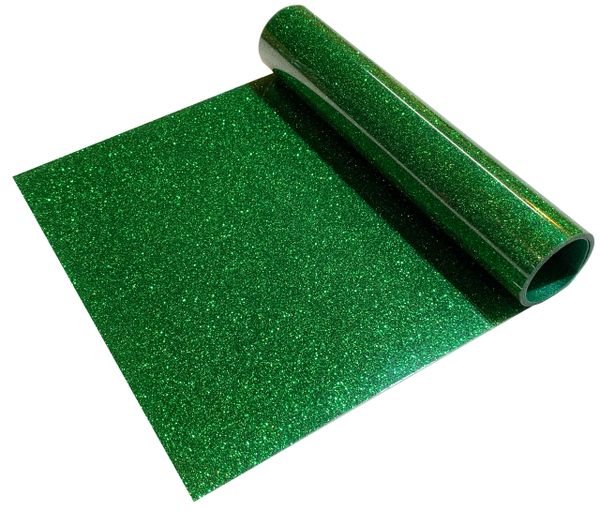 HTV Green Pearl Glitter
Laminated with a thermally activated adhesive and self adhesive polyester liner which allows repositioning of transfers prior to pressing.
The Glitter is suitable to transfer onto cotton, mixtures of polyester/cotton and polyester/acrylic.
As a result it has proved especially popular as lettering for T-shirts, sport & leisure wear, sport bags and promotional articles.
Further more it is compatible with all current plotters. After weeding it can be applied using a traditional heat press.

Washable up to 60°C